Censored art and being afraid of women:
Who the hell is afraid of a little pubic hair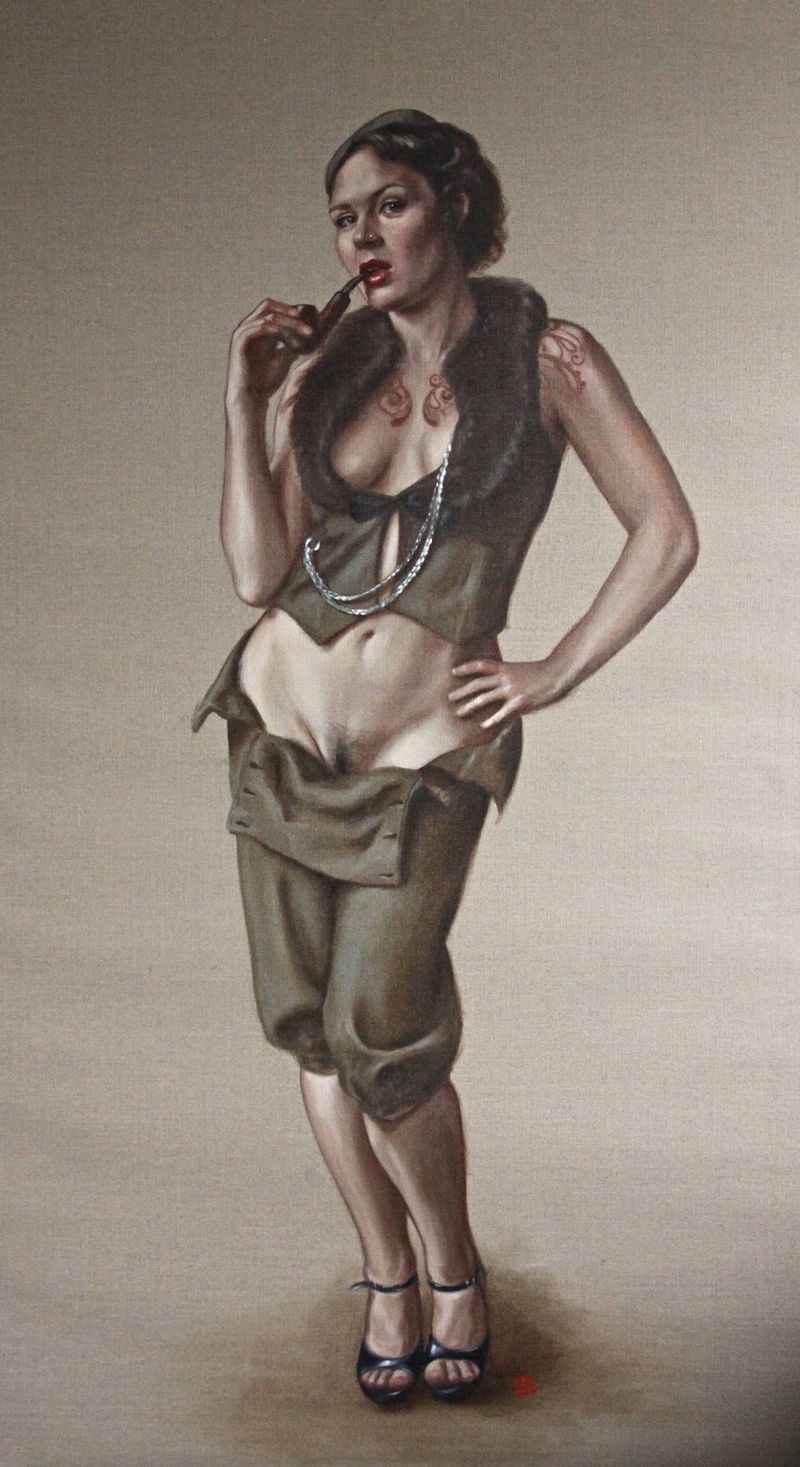 [Portrait of Ms Ruby May, Standing by Leena McCall]
And something that seems to be a reoccurring theme in our society and a lot of articles I have been reading lately. Society/ Men are apparently afraid of women and sex for that matter. And when these two powers combine (mind explosions) trouble ensues. Here is an article written for the statistic that most women use contraceptives and its not just for the health reasons.
For the Sake of Science:
A recent study done shows that some people would rather shock themselves than be left alone to ponder questions of the universe. Which to me reminds me of the Louis CK rant on cellphones.
For the Conspiracy Theorists and End of the World groupies:
First up is a spy story from slate, involving a senator, prostitutes and the Cubans. This one has spooks written all over it.
The Senetor, a Prositute and Cuba
And in other spy related news, nothing on the internet is safe (just a reminder).
and obvs Edward Snowden
Ear to the Ground:
Full Album stream of Slow Club – Complete Surrender – Sooooooooooooo goooooooood. From a band from across the pond and a style that is reminiscent of the 60's/70's. This album is full of melodrama and pop gold. A good album to bike around to and think about lost love.
And then there is this stunning and beautiful music video, like a mystery unraveling itself for you through repetitive movements. But I have to warn you that I'm not very taken by the actual music in this music video. I'd recommend watching it on silent first, so the visuals can give you a certain feeling which I don't think matches the music very much.
Digitalism feat. Youngblood Hawke – Wolves from Nelson de Castro on Vimeo.