"Thingness"
I can say for certain that art is a hard thing to define. When asked to define art you often betray your inner thoughts and through the act of defining art, you often describe what you find important in art. For me, art extends from an object, a thing. Conceptualism can counter this by pointing to the fact that the idea is the artwork and not the thing. But then you are missing the importance of the thing, which is the catalyst, the signifier. Without the thing, there is no art, its just an idea, floating around in the ether. I want to provide a few articles this week that tackle this inherent thingyness of art.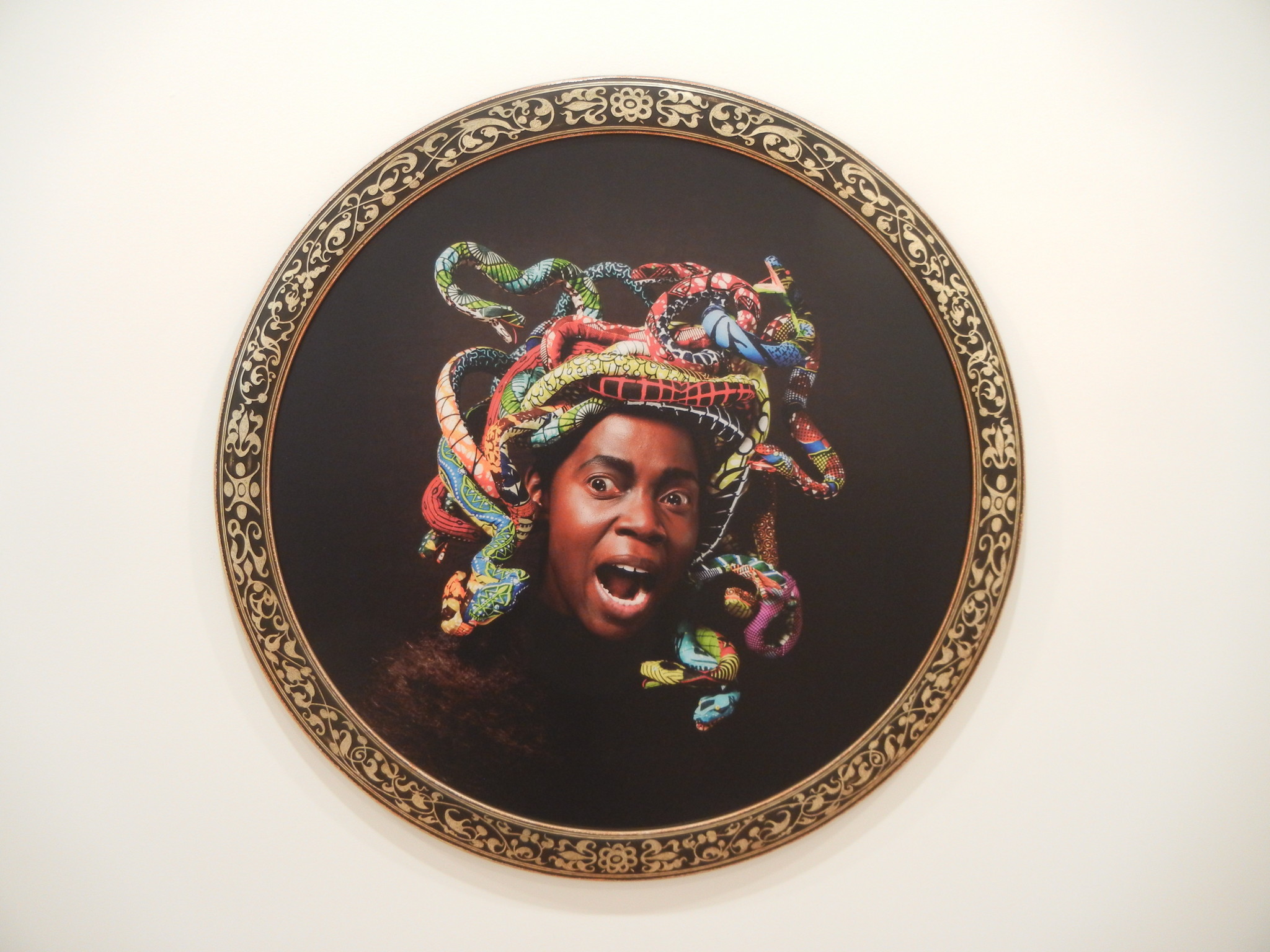 [Yinka Shonibare MBE – Medusa West, 2015]
Recent Exhibition at Andrea Rosen Gallery: The Thing 
Read the Curator statement by Robert Hobbs; it is quite on point.
"This philosopher (Kant) speculated that humans only know things in the world through space and time, as well as the causes they attribute to these objects and events. Instead of accurately replicating the world, people's understanding of it is dependent on their restricted ability to grasp it. In other words, they construct the world they experience, making sensory information idiosyncratic and/or socially oriented rather than accurate, and people's perception of their world an ongoing film or performance. It helps to consider Kant's term "thing-in-itself" as shorthand for the strict limits to the ongoing theater of everyday life humans produce, direct, and cast, so that they themselves can then serve as its main players."
[Tatsuo Kawaguchi – Stone and Light no. 4, 1989]
A very interesting but hard read that takes a different approach to objects. Proposing a way of orienting ourselves to objects that denies us, as humans, our place in the center.
[Allison Bianco – Zeppelin, 2013]
[Allison Bianco – Sea Wolf]
[Allison Bianco – Trailing]